Choose the services you stop and start frequently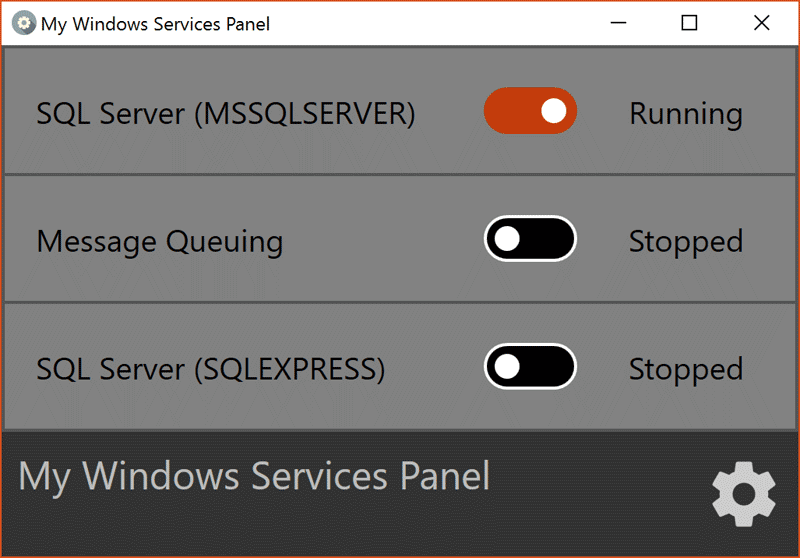 Fed up with having to browse through the full list of Windows Services to find the few the one that you're trying to start.
Manage Windows services you frequently stop and start like MySQL, MS SQL Server, IIS and MSMQ.
Version 1.2
In version 1.1 I added a search filtering feature for the select services screen. In this version I've concentrated on speed and made this screen load much quicker. I hope you like it.
Requirements
This program requires a Windows computer with .NET 4.6 installed. You can get the latest .NET version here.
Feedback
If you have any feedback, discover any bugs or have a feature you'd like to sugest please comment on or create a new issue on GitHub.